Meet Bucks and Montgomery Counties' Premier Realty Group
Let's get one thing out of the way: For The Paul Augustine Team, Real Estate isn't a hobby, a part-time gig, or a second job. Real Estate is our bread and butter— and that's on purpose. Too often, well meaning folks lean on under-qualified and under-engaged agents to help them buy or sell a home, only to find out too late that they've misplaced their trust.
When Horsham native Paul Augustine founded The Paul Augustine Team in 2005, he did so with an eye toward raising the bar for Realtors, and creating a better experience for property owners and owners-to-be. Over a decade plus, that goal has evolved into a philosophy which today informs the day-to-day focus of our entire team.
Our enterprise blends business acumen with a tradesman's level of discernment. We use our knowledge and practical skills each day to advocate for our clients' goals, maximize their investible assets and secure whatever's in their best interests. No doubt about it, our approach is a departure from most Realtors. But it's worked: While the average agent can only source 41% their business from repeat-clients or referrals, 95% of our business comes from repeat and referred clients.
If you're on the cusp of a critical real estate decision, don't pick an agent: pick a winning team that can pledge to prioritize you, and has the numbers to prove it.
Our Values
People Before Property:

Unlike your run-of-the-mill Realtor, we aren't just about the sale. We're about relationships. You are the reason we're in business—and we promise to treat you like it.
Sociability:

Open dialogue leads to more satisfactory outcomes. We cherish our conversations with you, and listen closely when you're speaking.
Advocacy:

A win-win is one thing, but the best possible outcome is your total satisfaction. We'll advocate on your behalf until we've achieved that.
Positivity:

Home buying is a delicate and sensitive process. We'll remain upbeat and optimistic, because a smile and a good attitude win every time.
Friendliness:

Empathy, congeniality and approachability are the keys to meaningful communication. We'll keep an open mind and a cheerful disposition.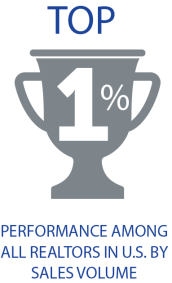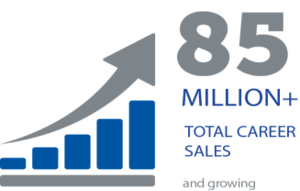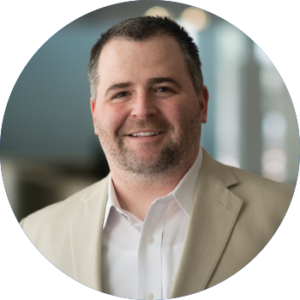 Paul Augustine
Associate Broker, Owner
As the team leader, Paul brings years of experience and a strong commitment to his clients' needs. Before launching his real estate practice, he spent six years in the plumbing and HVAC industry, giving him a unique insight and knowledge base in areas of construction and architecture. Paul takes a relationship-focused approach to his work, always seeking to understand his clients' goals and objectives. His ability to strategize paves the way for success both in his relationships with his clients and his team. Outside of work, Paul enjoys spending time with his wife Beth and their three children, cooking, and enjoying all things outdoors.
M: 215.565.5335
O: 215.343.8200
Paul@TheAugustineTeam.com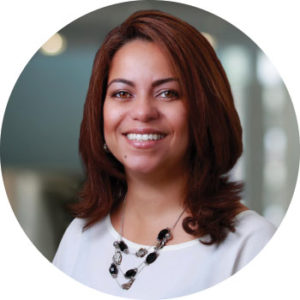 Itzamir Perez Pagan
REALTOR®
As a realtor on the Paul Augustine Team, Itzamir provides top-grade customer service. As a former Philadelphian and a current resident of Bucks County, she loves the local community and understands its needs. She holds a B.S. in Sociology from Chestnut Hill College and has worked in real estate since 2014. Itzamir specializes in providing real estate education to first-time home buyers and transitioning seniors. She is fluent in both English and Spanish, and is committed to making the most of every client relationship. Itzamir enjoys spending time with her husband and two sons, as well as volunteering in her church and community.
M: 267.356.1479
O: 215.343.8200
Itzamir@TheAugustineTeam.com
Bella Amichetti
Executive Assistant
Bella is a champion of quality customer service and the friendly voice you'll hear when you call the office. She also works in a behind-the-scenes capacity, providing critical support to the team and allowing it to function smoothly. She joined the team in 2016, bringing over fourteen years of experience and a high attention to detail. Bella is a people-person who describes herself as "service-driven." When it comes to making clients feel welcome and cared for, she is the
best person for the job.
D: 267.927.0590
O: 215.343.8200
Bella@TheAugustineTeam.com
Beth Augustine
Marketing Director
Before joining the team as Marketing Director, Beth served in many behind-the-scenes roles which aided in the growth and expansion of the team. While earning her degree in Marketing and Business Management at Bucks County Community College, Beth also raised her and Paul's three children. She worked in the mortgage industry for seven years prior to this, providing her with strong insight into the financial side of the real estate industry. She now manages all marketing initiatives for the team and is responsible for coordinating many of the community outreach and sponsorship activities that the team is involved in. Outside of work, she and Paul enjoy their free time with their children. She's the reason their home has the awesome curb appeal it does in all seasons, decorating for
each holiday!
O: 215.343.8200, Ext. 191
Beth@TheAugustineTeam.com