Careers at The Paul Augustine Team
Thanks for your interest in Careers at The Paul Augustine Team! We are pleased to hold rank as one of the top independent realty groups in the nation. Sure, we're selective. But we're also tight-knit, driven and high-performance. And that, we think, makes us one of the most fun and rewarding workplaces in the Greater Bucks and Montgomery Area.
If you believe your skillset, interest and integrity are a match for us, we want to hear from you. Review our current openings and inquire within!
Current Openings
Sales Consultant
Do you have a natural ability to serve and to lead people? Are you committed to finding a career in which you can make a great living? Would you like to become a part of a team in which you can grow professionally and personally while also contributing to the growth of the organization? How would you like to help people make one of the most significant buying and selling decisions of their life? If you answered "yes" to these questions, we'd love to talk to you! To request a confidential interview, please contact bella@TheAugustineTeam.com.
Real Estate Intern
Interested in a career in the real estate industry? We're interested in talking to you! Learn about the residential real estate industry during your internship with us. We'll show you our client service process and you'll have the opportunity to find out more about the details of the real estate business. With an array of career paths to choose from (sales, administration, marketing, management), get an inside peek at the real estate industry while interning with our team. Contact us at bella@TheAugustineTeam.com to find out more.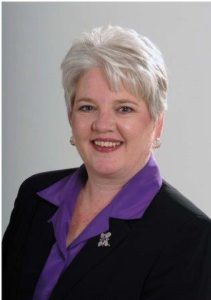 "I am so proud to be a part of this wonderful team. Paul really has built something special here." — Bella Amichetti, Executive Assistant
Paul Augustine Team Perks
Company-paid training
Opportunity to be an "intrapreneur"
Flexible work hours