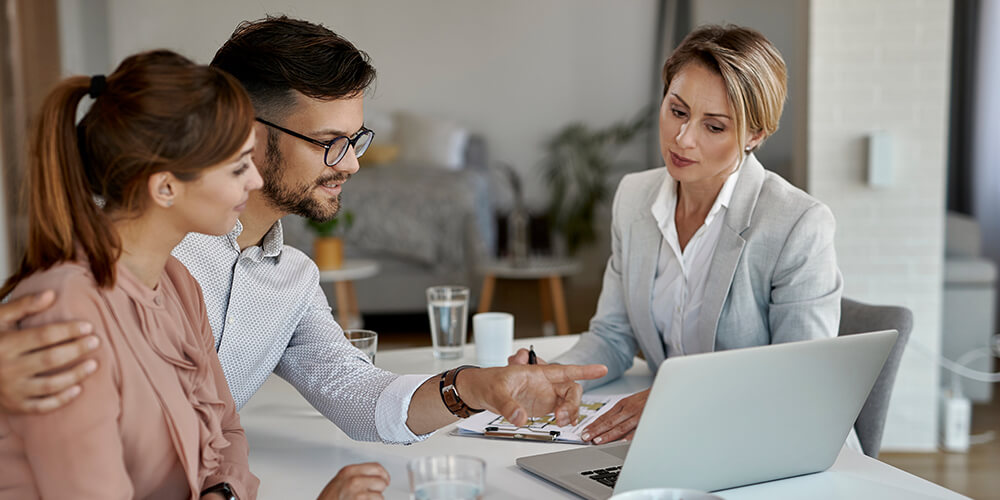 Preparing for Your Home Purchase: How to Get Your Financial House in Order
Buying your first home is incredibly exciting, but it can also be a source of stress if you haven't taken the right steps to prepare before starting your search. Typically, one of the biggest steps is obtaining mortgage financing for at least a part of the purchase price.
Understanding the costs to acquire a home before you are ready to start searching is critical. Otherwise, you may think you had enough money set aside and find out that you weren't quite as prepared as you originally thought. That can be a problem if you only have 90 days left on your lease, for example, and the only renewal option you have is another year.
When we connect with clients well before they are ready to buy a home, we can guide them on which steps to take in preparation of their home search. Starting to focus on saving, improving credit, knocking out pesky revolving debt that could limit purchase power, and beginning to frame out home search parameters are all great steps to take 6 to 12 months ahead of your target "start shopping" date.
As a starting point, here are the big financial steps you should take before starting your search:
Connect with a mortgage lender who will act as a guide
First, we recommend that you connect with a mortgage lender who is able to take an advisory role in your home purchase. Your real estate agent will be an excellent resource if you need recommendations on who to contact.
Mortgage origination takes several forms. Some of it is home purchase; other times it's refinance. What you want to do is find a lender that does a lot of purchase origination. It's a different ball game — deadline-driven based on the timelines within your purchase agreement, and interactive in that listing agents will often make their decisions on who to advise their seller considers accepting an offer from based on the reputation and accessibility of the mortgage lender.
It's tempting to reach out to the bank where you have your checking and savings accounts, or any of the other large "box banks" or online lenders in the marketplace. Some of them are good purchase mortgage sources. However, many of them do not offer the level of customer service and one-to-one guidance you'll need during this process.
In the preparation step we are talking about here, you want to connect with someone who can really explain the features and benefits of each mortgage program that is available to you, and not simply take your information and issue you a pre-approval for numbers well beyond what you're really comfortable spending (all while explaining none of it to you). If any of these things happen in the initial step, it should be the only red flag you need to go and find another lender to work with.
Once you have a lender, ask the right questions
The key in this preparation step when it comes to getting your finances in order involves several factors. Here are some great questions to ask your mortgage lender as you are having the conversation about preparing for buying a home:
First, which loan programs are available to me?
Second, if I were to have more money set aside or better credit (better score, less revolving debt), is there a better option available to me? What do I need to do in order to make that option available to me?
Third, based on current lending interest rates, which price range will fit my budget? How is my budget affected by an increase in interest rates?
Finally, how much money should I plan to have set aside for my home purchase?
Let's discuss this last question in more detail. The money you'll need to buy a home falls into several categories.
Costs to buy: The categories
First, there is the down payment requirement of the loan program you are using. A 95LTV conventional loan will require a 5% down payment, for example. A 90LTV loan will require a 10% down payment, and so on.
Second, there are closing costs associated with every purchase. Property transfer tax, mortgage origination costs, title insurance costs, property tax and homeowners insurance escrow costs and reimbursements to your seller for property taxes they've paid for in advance, and administration costs. Altogether these can vary, but often range between 4% and 5% of your purchase price (or between 5% and 6% of your purchase price if you are buying in Philadelphia, where transfer tax is slightly higher than other counties in Pennsylvania).
Third, there are costs for services that you'll pay for ahead of settlement. Most commonly, these are your home inspection costs and appraisal fees. Figure that these will cost somewhere between $1,000 and $2,000, depending on the number of inspections you are performing.
Finally, there are your after-purchase costs. Moving costs, costs to furnish your new home, and the immediate costs to make repairs and improvements.
When setting a savings goal for your home purchase, you want to take each of these categories of cost into consideration. Being prepared financially will make you more confident in the process and this new responsibility in your life.
When you do all the hard work up front — crunching numbers, saving money, understanding the correlation between price and payment — there's a good chance you're actually going to have some fun when you start searching for your home. You'll take the biggest stressor of the process and have it all planned out. You'll be confident and prepared. And that's always a great place to start.
Need more guidance in your search for your first home? Start here.
Paul Augustine, Associate Broker at RE/MAX Centre Realtors