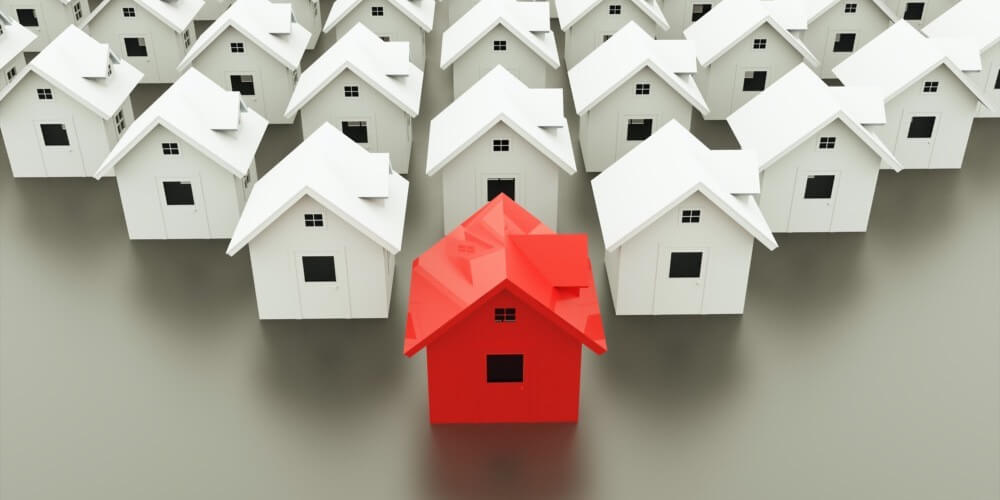 The 2020 Real Estate Market in Review (And 2021 Forecast)
As we prepare to leave this year behind and embark on new journeys in 2021, I think we all can agree we're looking forward to it. Some years are more memorable than others, for reasons bad and good. 2020 will forever be remembered for its once-in-a-century pandemic. The real estate community will also remember it for some of its record-setting statistics. We have good reason to believe the COVID situation will calm down, but for those looking to buy or sell, the question remains: will we have such a dynamic market next year?
2020 Real Estate Market Recap
To briefly sum up the state of the Southeast Pennsylvania real estate market, year-over-year appreciation in Bucks and Montgomery County neared 10%, inventory supply was at an all-time low (which created incredible competition for the few homes available), and many home buyers will ring in the new year continuing their search from 2020.
Three factors were largely responsible for the explosive competition we saw. First, there was a natural level of interest for housing that we've come to expect each year. This was coupled with a moratorium of sorts during a March/April/early May real estate environment, when we were all in quarantine. By the time summer rolled around, those who were already contemplating a move were eager to… well, get moving (spending two months trapped in a space that does not work for you anymore will have that effect).
In late May, when real estate activity was re-categorized as essential in Pennsylvania, we almost instantly moved from virtual-only home buying and selling back to in-person activity. A surge of new listings hit the market, along with a larger surge of aspiring homebuyers who hit the streets with masks, gloves, and hand sanitizer in a frenzy to be the winning bidders. Homes that were just average were selling for record numbers, with dozens of offers to choose from.
Competition remained solid as the year moved forward, but began to simmer back to the levels we'd projected pre-pandemic. A factor that largely drove homebuyers' willingness to pay unprecedented prices was the incredibly high affordability factors they found in record-low mortgage interest rates. At points in time during the year, 30-year fixed mortgage rates dropped into the high 2 percent range, and low-to-mid 3's were had without problems the remainder of the year.
Inevitably, many buyers became burned out by the process of bidding solid only to be outbid yet again. Or, they felt some trepidation around the outcome of the elections. This has since tapered activity only so slightly, but as the ball drops on Times Square and we all hang up our new calendars in the kitchen, 2021 promises to bring plenty of interest from home buyers as new inventory starts to surface.
Projections for the 2021 Housing Market
What contributing factors, positive or negative, can we expect to influence the 2021 real estate market? These are a few of my projections for the year ahead:
1. Demand for housing should remain high
2020 promised to be the first year since 2006 that builders were constructing new housing units at a pace that matched our population growth. This compounding shortage of new housing units has been the leading catalyst to the strong real estate market that most of the country has experienced since 2013 or 2014.
With the shutdown of our national economy for April and beyond on a state-by-state basis, not only did builders cease projects that were underway, but the suppliers of the materials for these new houses also stopped manufacturing. Even after the economy resumed its somewhat normal pace of production, backordered and limited supplies led to further delays on construction as well as rising material costs.
These factors will compound the demand for resale and new construction alike, and potentially inflate the cost of new housing to a point where more would-be new home buyers reconsider and focus their searches on resale housing instead, which can further constrict that segment of the market.
2. Mortgage interest rates should not see precipitous changes
Right now, the real estate market is contributing heavily to the health and stability of the U.S. economy. The Federal Reserve recognizes this, so I don't anticipate seeing substantial shifts in interest rates in 2021. Many other factors influence interest rates, so it would not be surprising if low 3's became low 4's throughout the course of the year. Either way, these are historically cheap borrowing rates.
3. An influx of some distressed inventory may reach the market toward Q3 or Q4
Although the United States seems to have weathered the COVID-19 crisis fairly well from an economic standpoint, many homeowners have still been financially affected by job loss, layoffs, and other expenses related to the pandemic. Unfortunately, this could create a wave of distressed sales — meaning an uptick of short sales, foreclosures, and other financial hardship-related sales may follow. Whether that will have any impact on other segments of the market will largely be determined by the percentage of the market that this will represent (anything in excess of 20% of the overall market could have influence on the remaining segments of the market).
Mortgage delinquencies and subsequent foreclosures or attempts at short sales happen slowly, so expect to see more of this in the second half of the year if it happens. Also, don't expect deep discounts on this segment of the market, at least not immediately. In both the instance of short sales and REO's, the mortgage servicing companies with loans against these properties will always use the most recent comparable sales in the market area as a guiding light for valuing properties. Because the "mainstream" real estate market is solid, so are the sale prices, and at first the same will likely be true of any REO properties (bank owned/foreclosures) that come to market.
As 2020 draws to an end, I want to say a heartfelt thank-you to our incredible clients, referral network, and community. Things have not been easy this year, but you've helped us come out on the other side strong. Stay tuned for exciting things to come, and if there's any way we can be of guidance in your plans for 2021, don't hesitate to contact us.
Paul Augustine, Associate Broker at RE/MAX Centre Realtors