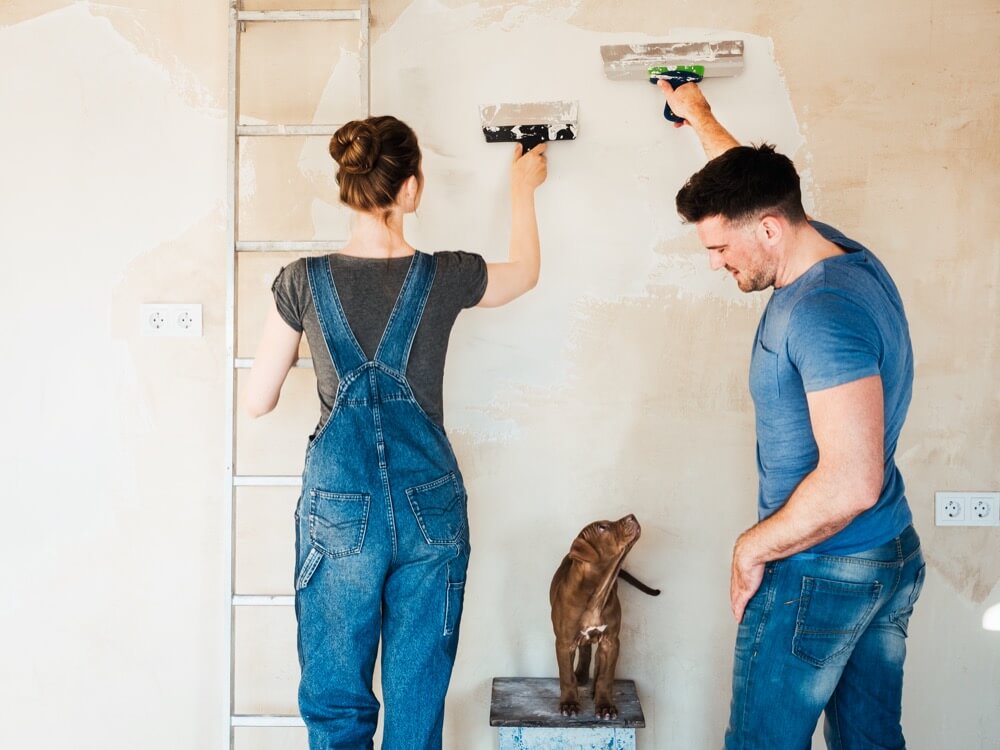 When is the Right Time for Value-Add Home Improvements?
It's a question we get frequently enough from our clients that we feel it deserves some attention: "I'm getting ready to do (insert home improvement project here). Will it add value?"
Home improvements are some of the most exciting aspects of being a homeowner. They present the opportunity to personalize and upgrade a space, or create a new one. To improve the comfort level of your home. Make a space feel more functional. The fact is, if these things added no value at all, there's a good chance we would still do them just to make our houses feel like "home." The good news is, many improvements you make to your home do add value. However, the timing of these projects is something you should absolutely take into consideration.
My philosophy is that home improvements fall into different categories, and within each of them, there are optimal windows of time during your ownership to make those improvements. I'm going to explain what these categories are and why I feel you're best off making some improvements on the earlier end of ownership, while others should probably wait until you are nearing the time to sell and move on to the next address.
Home Improvements to Make Earlier in Ownership
Certain home improvements result in much more than just a boost of comfort and aesthetics. They might improve the efficiency of your home, or even help you avoid unexpected repairs. I believe it makes the most sense to invest in these kinds of improvements earlier in your term of ownership, as they will generally have longer life expectancies — meaning they can still get plenty of use 7-10 years down the road if you're moving by then. Also, the fact that they make your home more comfortable and more efficient means you will maximize your enjoyment and use of them while reaping the benefits of the energy cost savings. Some examples of these include:
New energy-efficient windows
New heating and/or cooling systems
Replacement siding
New roof
Improved insulation
New garage doors and entry doors
In addition to these energy-saving and comfort-boosting improvements, you should also consider installing any new outdoor spaces or amenities that will improve your enjoyment of your home and how you use it to entertain guests. These are typically also the types of value adds that have longer life spans, so it won't be time for anything more than simple tuneups before going to market down the road. Some examples include:
In-ground pools
Patios or decks
Porches or gazebos
Storage sheds
Home Improvements to Make As You Go ("Or Just Because")
Some home improvements will very easily boost the appearance of your home for very little investment. If you do them now, they may need touching up when it comes time to sell (but keep in mind: we spend more time in our homes than any other place, so there's no need to feel guilty about spending the money now and then). These are the types of things that may be in style today, and out in a few years. It's usually not a huge problem, as they're not very expensive to upgrade again. Some examples include:
New faucets, toilets, vanities and trim (curtain rods, towel bars, etc)
Paint
Carpeting or flooring (other than hardwood – pick this once and invest in quality)
Counter tops
Cabinet hardware and door knobs
Wood stoves or fireplace inserts (gas log sets, etc)
Mailboxes
Home Improvements to Make Right Before Resale
When it comes time to prep for sale, some improvements pay off and others simply aren't worth the spend. Every situation is unique; there is no set formula for optimal market prep. That's why we consult with our clients on these types of projects on a case-by-case basis. But more times than not, these are the types of projects that make the "prep for market" punch lists with our clients:
Paint
Carpeting or flooring
Landscape spruce-up (mulching, shrub planting, tree pruning)
Power washing
Updating light fixtures to modern finishes
Updating cabinet and door hardware to modern finishes
Kitchen "facelift" — paint cabinets, counter tops, fresh appliances
Every property and every scenario is unique, so this is intended to serve as a general guide. If you have any questions specific to your scenario, we're always within reach to answer any questions you have and to share our insights with you.
Paul Augustine, Associate Broker at RE/MAX Centre Realtors