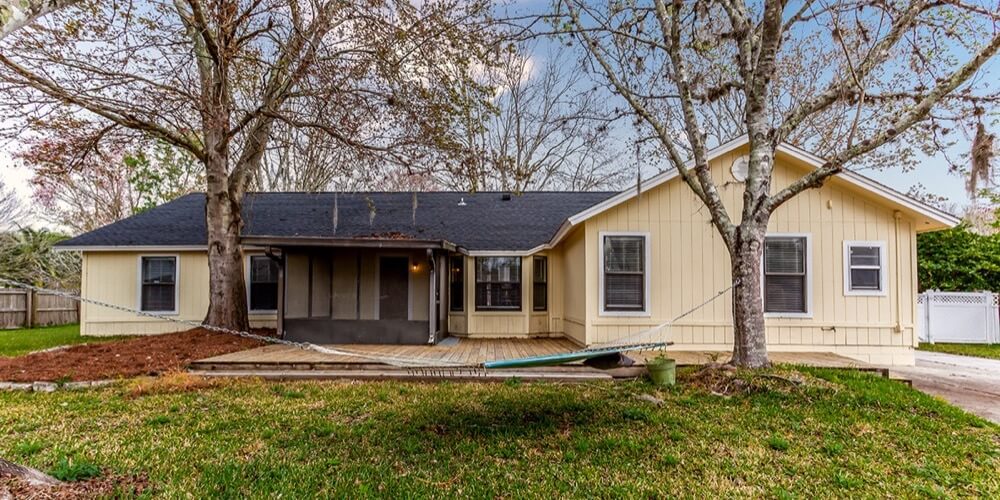 Types of Distressed Property: An Overview
In past real estate markets, distressed homes comprised a representative percentage of the market's inventory. If we look back to the 2010 market in Bucks County, for example, approximately one in five homes on the market fell into one of the categories of distress that I'll be describing shortly.
As the market shifted and values began to appreciate, and as the U.S. economy began to improve as a whole, we saw the incidence of distressed sales decrease as well. All of this also meant that fewer homeowners were delinquent on their mortgages and more were in net equity positions. As a result, fewer distressed homes came to market.
But just like in any market, there are enough homes for sale in 2020 that fall under the umbrella of distress that it's worth taking some time to dive into the various categories. The fact is, the real estate market is cyclical, and for reasons yet to be determined, a downturn will cause some homeowners to sell their homes. And in some cases, they may be distressed sales.
Here are the types of distressed sales to be aware of:
Bank Owned Property/REO
Properties that are bank owned, or Real Estate Owned (REO), have already been foreclosed on by the bank where the prior owner had their mortgage.
Foreclosures occur when a homeowner with a mortgage falls far enough into delinquency that their mortgage servicing company is able to file to foreclose upon that property and take title to it. Once this occurs, if the former owners have not yet vacated, they will eventually be evicted if they do not leave voluntarily. At some point after the property is vacated, the bank will eventually sell the property.
Short Sales
There are several elements to a short sale transaction. First, the net proceeds that could be realized from the sale will not cover the costs of sale and the current mortgage loan balance(s). Second, there is a qualified financial hardship that is forcing the current owner to sell it (loss of job, divorce, death of an owner, etc). Finally, the seller's lender has qualified these facts and is willing to entertain the prospect of accepting less than the full balance owed to them.
Short sales have several features you should be aware of if you are buying a property in this scenario. First, there is typically an "as-is" nature to the sale. Most sellers in these circumstances are not in a financial position to negotiate repair credits or make repairs. Second, the timeframe between contract and closing is often extended, as the seller's lender reviews and approves the sale. Expect short sales to take some time to complete.
Foreclosure/pre-foreclosure
Unlike a bank owned/REO or short sale, in the foreclosure or pre-foreclosure status, the title has not yet been taken by the bank and the property can be sold without bank approval of a short sale. There is, however, a delinquency of some sort on the mortgage payments, so time is of the essence. Eventually, if a property does not sell on the market in this status, it often will be foreclosed on and then sold by the bank or lien holder that has foreclosed on it.
It's worth noting here that if you are searching at any point in time on some of the more popular consumer-based real estate search sites, you may come across a property that is headlined or tagged "Foreclosure" or "Pre-Foreclosure." Frankly, this can be incredibly confusing — because in most instances, the property is not actually on the market, but rather on its respective county's sheriff sale list for an upcoming sheriff sale.
These search sites will pull data from the sheriff's sale list and from public records and place it in their system as if it were an available piece of inventory. The price advertised is often the original principal balance of the lien/mortgage that the property is being foreclosed for. Recently, we have gotten more questions about properties that fall into this category than any other form of distressed sale.
Physically distressed property (the "as-is" home)
By definition I would also say that properties which are physically distressed, meaning they are in need of significant renovation or repairs prior to occupancy, fall into a separate category all their own if they are not in a state of financial distress.
For example, these may be homes that are being sold by the owners who have long since abandoned or vacated them, or by the estate of the former owner. In either case, the one thing to note about every physically distressed home is that you'll want to verify if its present condition would be acceptable per the guidelines of the mortgage you are planning to use to purchase. You'll also want to consider whether the renovation budget is something you are willing to tackle.
Each of these categories of property can offer great opportunities to build value and sweat equity if you are willing to take the steps necessary to complete them. While there has not been an abundance of these opportunities in the market of late, there's a chance we will begin to see more as we move on to 2021. We'll spend some time in future articles talking a bit more about the benefits, drawbacks, and other factors to be aware of.
Paul Augustine, Associate Broker at RE/MAX Centre Realtors