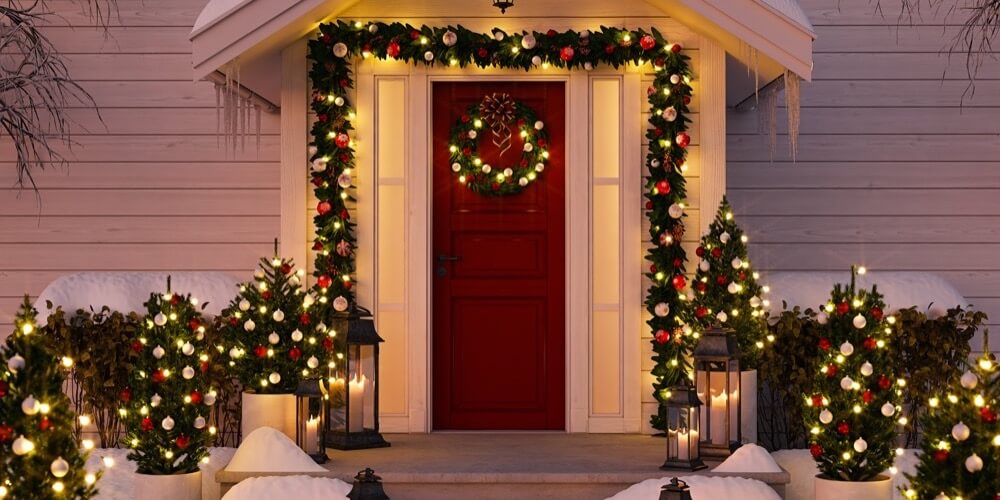 Should I Sell My Home During the Holidays?
The Southeast Pennsylvania real estate market has had relatively predictable cycles. Historically speaking, the spring and summer markets (quarters two and three) are the high seasons.
The fact of the matter is, homebuyers are looking for homes all twelve months of the year. It is true that some seasons are more active than others; nice weather certainly brings out the highest number of buyers. But sometimes, a life event will prompt a move that we'd typically think of as "off-season." This is not bad news for you as a seller. In fact, as long as you take a few tips into consideration and understand what to expect out of a holiday season home sale, things can work out just as well then as they would have during a busier time of the year.
Here are a few things to keep in mind if you're getting ready to sell over the holidays:
Showing your home for the holidays? Don't be afraid to "Deck the Halls"
For many of us, the holiday season is an opportunity to liven up our homes, if only for a month or so. Festive outdoor lighting, Christmas trees and menorahs, wreaths and decorative candles, and holiday-themed towels and banners all make their ways to our living rooms, window sills and shelves. If you're going to be on the market and showing your home this season, don't leave your holiday décor in boxes in the attic — deck the halls just as you would on a normal year. The mood you create gives potential buyers a better sense of your home's potential (and it never hurts to put people in the holiday spirit).
Holiday décor also lends itself to some great photo ops for marketing your home. Twilight pictures of your well-lit exterior can make your home stand out among the other inventory that may still be active from last month, instantly alerting buyers that you're fresh to market.
Winter weather can put a damper on activity
Fortunately, winter storms seem to hold out until later in the season in our area (if we see them at all). However, on the rare occasion that winter weather hits early and sticks around, it can significantly slow buyer traffic. The winter of 2014 was the last year in recent memory that snow and ice had a significant impact on the beginning of an otherwise very promising home selling year. But even then, the snowstorms didn't start until January. While it's a long shot that we would see this type of weather as early as December, know that if it were to hit us and linger, it could put a damper on the market until it cleared out.
Buyers that are searching, while fewer, are serious
While the number of buyers actively searching in the marketplace after Thanksgiving and before the new year is sure to be smaller, those who are searching are sure to be serious. With everything else going on this time of year, from holiday gift shopping and decorating to company parties and dinners with friends, the last thing we have time to do is go out "tire kicking" and look at homes that we have no intent of buying.
Your showings will likely be in slimmer supply during the holiday season, but the buyers who show up will likely be ready to buy if your house feels like home to them.
While the holiday season is not the ideal time to sell if you have your pick, certain situations can require a home to be sold as quickly as possible. Whether you've landed your dream job in a new location, or a perfect house has come on the market and you need to sell your home in order to buy… whatever the reason, as long as you are prepared for the nuances that a holiday season real estate market brings, there's no reason to delay. A successful sale awaits on the other end of the correct strategy.
Happy Holidays!
Paul Augustine, Associate Broker at RE/MAX Centre Realtors